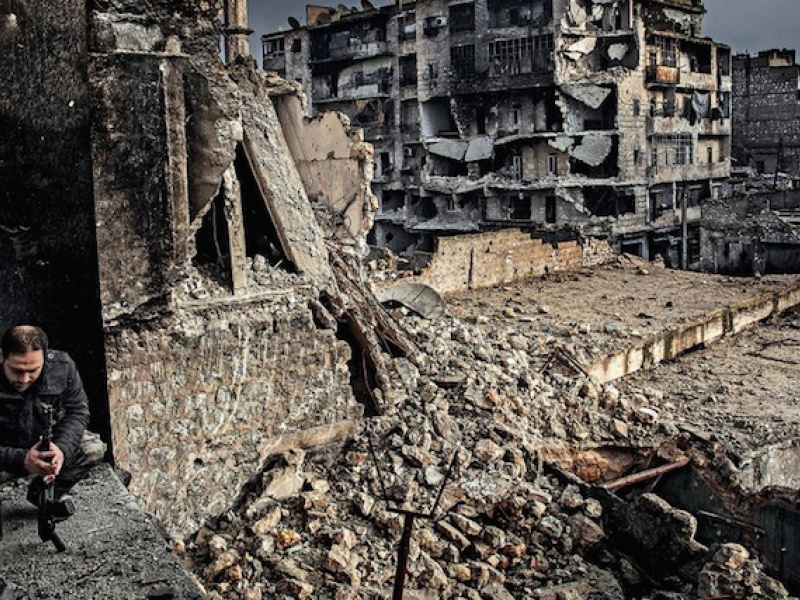 When I think about all of the beautiful experiences people go through on this planet, as well as all of the other wonderful gifts our world has to offer, I do not ignore the things that clearly need to be changed. There are truly atrocious things that happen on our planet that do not resonate with the masses, and war is one of them. The ironic part about war is that, despite what many people think, it is actually in the best interests of many groups and individuals to perpetuate and prolong it for as long as possible. There are people out there who have vested interests in keeping the planet in a state of chaos and fear, and the footage you see below and the current Syrian refugee crisis are testaments to this ugly truth.

If we are to prevent these experiences, we must first shed light on what has led to them. Unfortunately, our sources for information on these issues are biased and deeply flawed. Ever since Operation Mockingbird, a CIA-based initiative to control mainstream media, the information we are exposed to has become nothing short of brainwashing. This is also evident by the blatant lies that continue to pervade our television screens, especially when it comes to topics such as health, food, war ('terrorism'), poverty, and more.

A number of mainstream journalists have also come forward recently, stating that mainstream media is funded by political, corporate, and other special interests which continually distort and manipulate media.


It's important to recognize this, especially if we want to understand what has been happening in the Middle East for a number of years now.

While mainstream media continues to tell the world that the current crises and acts of terrorism we face are a result of groups like ISIS, Al-Qaeda, or the 'Islamic State,' intelligence officers, professors, and other politicians are desperately trying to inform the world about the New World Order.

"We are dealing with a criminal undertaking at a global level . . . and there is an ongoing war, it is led by the United States, it may be carried out by a number of proxy countries, which are obeying orders from Washington . . . The global war on terrorism is a US undertaking, which is fake, it's based on fake premises. It tells us that somehow America and the Western world are going after a fictitious enemy, the Islamic state, when in fact the Islamic state is fully supported and financed by the Western military alliance and America's allies in the Persian Gulf. . . . They say Muslims are terrorists, but it just so happens that terrorists are Made in America. They're not the product of Muslim society, and that should be abundantly clear to everyone on this floor. . . . The global war on terrorism is a fabrication, a big lie and a crime against humanity." – Dr. Michel Chossudovsky, author and Canadian economist who is the University of Ottawa's Emeritus Professor of Economics


Research shows that we are dealing with a criminal elite, one that is perpetuating and prolonging the power and existence of these terrorist groups in order to justify the infiltration and take-over of other countries. This support is accompanied by a mass propaganda machine (the mainstream media) which dishes out lies about what is really happening in these countries in order to confuse and mislead the public.

"The truth is, there is no Islamic army or terrorist group called Al-Qaeda, and any informed intelligence officer knows this. But, there is a propaganda campaign to make the public believe in the presence of an intensified entity representing the 'devil' only in order to drive TV watchers to accept a unified international leadership for a war against terrorism. The country behind this propaganda is the United States." – Former British Foreign Secretary, Robin Cook